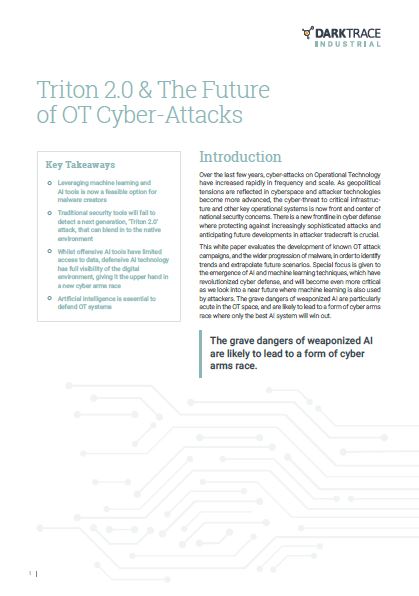 As geopolitical tensions rise, the industrial sector is coming under increasing strain from state-sponsored cyber-attacks. Threats are becoming faster and more furious than ever, and with remote working added into the mix, security teams have been left overwhelmed. 
The 2020 EKANS attack against Honda has proved that hitting the kill switch on ICS processes is not a future possibility but a present reality; the threat must not be under-estimated.  Organizations need to arm themselves now.  
Read this white paper to discover the latest threat trends in the OT space, what future malware campaigns might look like, and why AI is vital to defending against them.