The Top 5 Privileged Access Problems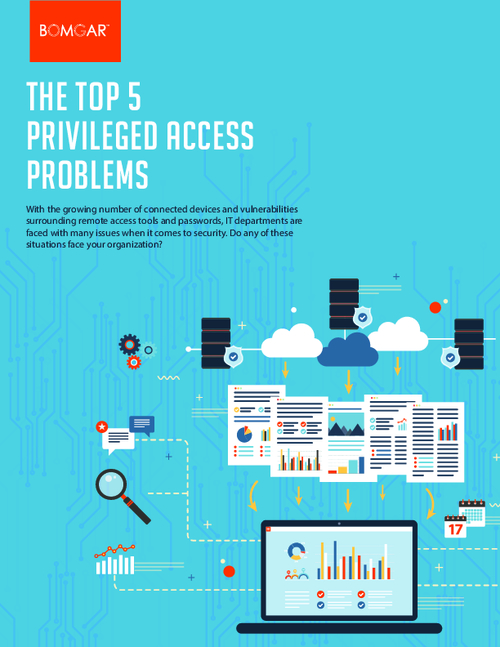 The growing number of connected devices and vulnerabilities surrounding remote access tools and passwords has created an escalating series of challenges for security. This whitepaper looks at 5 priveledged access problems and explores how to solve them.
Download this whitepaper and learn how to:
Gain visibility into third party vendor actions in your network;
Make PAM an enabler of employee productivity;
Lock down shared admin account passwords.