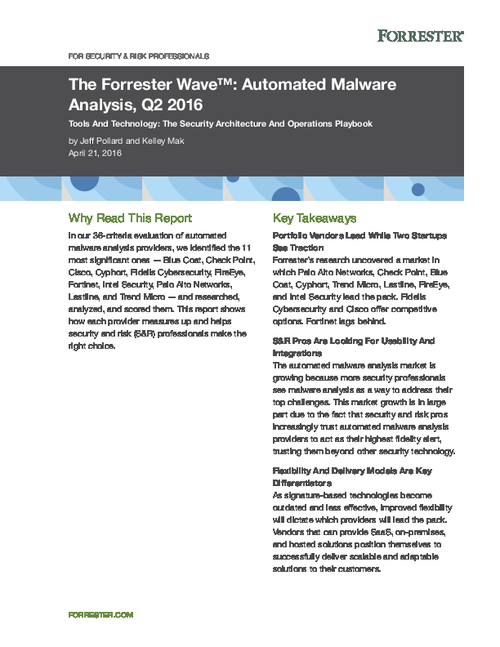 Despite significant investments in the signature-based defenses of today's network, email and endpoint security solutions, since 2010, these solutions have been ineffective against the sheer volume of evolving malware. Security and risk professionals have turned to automated malware analysis (AMA) for help. These tools have transformed the specific skill sets of manual practitioners into an automated technology solution that uses static and dynamic analysis methods to detect existing malware, while also discovering brand new exploit tools.
The Forrester Wave Automated Malware Analysis Report identified the 11 most significant automated malware analysis providers and evaluated each based on a range of criteria.
Download this detailed report to learn more about:
Why the automated malware analysis market is growing as more security professionals see malware analysis as a way to address their top challenges;
What the Forrester Wave methodology is and how they used past research, user need assessments and vendor/expert reviews to construct their evaluation criteria.