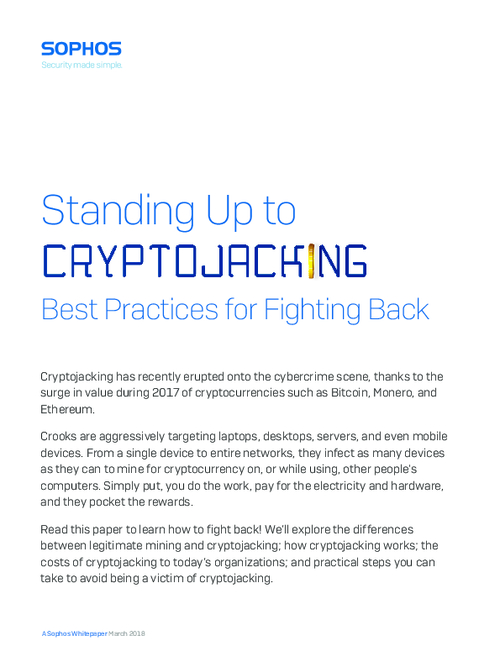 Cryptojacking has erupted onto the cybercrime scene in recent months, thanks to the surge in value during 2017 of cryptocurrencies such as Bitcoin, Monero, and Ethereum.
Crooks are aggressively targeting servers and even whole networks in order to mine for cryptocurrency on other people's computers. Simply put, you pay for the electricity and hardware, and they pocket the rewards.
Download this whitepaper and learn about:
Legitimate mining vs. cryptojacking;
How cryptojacking works;
The business costs of cryptojacking;
How to avoid being a victim of cryptojacking.