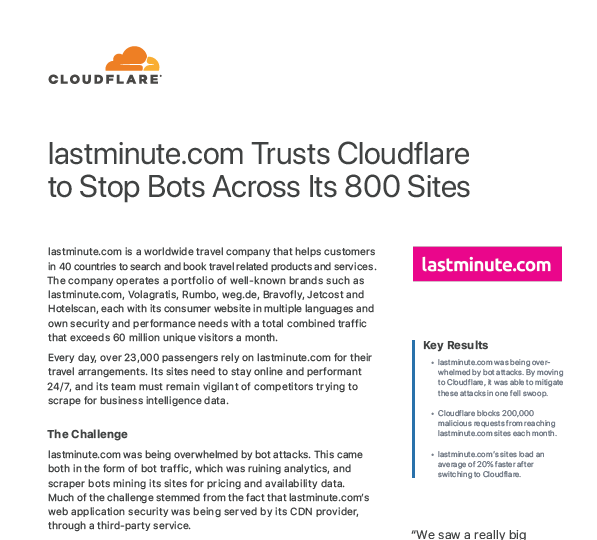 Lastminute.com is a worldwide travel company that helps customers in 40 countries search and book travel related products and services. The company operates a portfolio of well-known brands, each with a consumer website in multiple languages and its own security and performance needs. Their total combined traffic exceeds 60 million unique visitors a month.
However, overwhelming bot attacks continued to jeopardize security, both in the form of bot traffic ruining analytics as well as scraper bots mining sites for pricing and availability data.
Download this case story to discover how Cloudflare was able to immediately resolve lastminute.com's security and performance challenges and put a stop to the bot attacks.