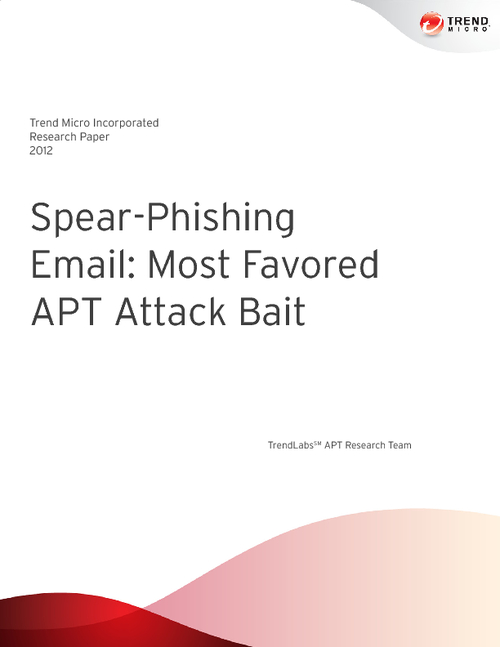 Spear phishing has been regarded as the favored means by APT attackers to infiltrate target networks. In a typical spear-phishing attack, a specially crafted email is sent to specific individuals in a targeted organization. The recipients are convinced through clever and relevant social engineering tactics to either download a malicious file attachment or to click a link to a malware - or an exploit-laden site, starting a compromise.
While spear phishing may be a timeworn technique, it continues to be effective even in today's Web 2.0 landscape. This research paper presents Trend Micro findings on APT-related spear phishing from February to September 2012 to:
Analyze APT-related spear-phishing emails to better understand and mitigate attacks;
Understand the elements of a spear-phishing attack;
Identify the most likely entry points within your organization;
Identify the industries and regions most commonly targeted.