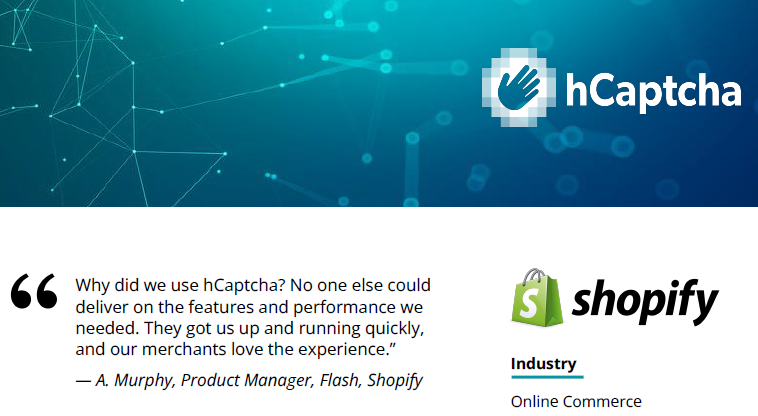 An entire industry has sprung up around running bots and proxies to purchase all of the items made available during a limited release in order to resell them at a profit, depriving fans from direct participation in the sale.
Shopify decided to offer merchants a customizable skill testing challenge question feature, which would allow them to ask all buyers specific trivia questions at checkout which would slow down bots, while giving merchants a fun way to engage with their biggest fans and buyers.
Download this case study to learn how to create an engaging customer experience while maintaining strong protection against automated and semi-automated threats.