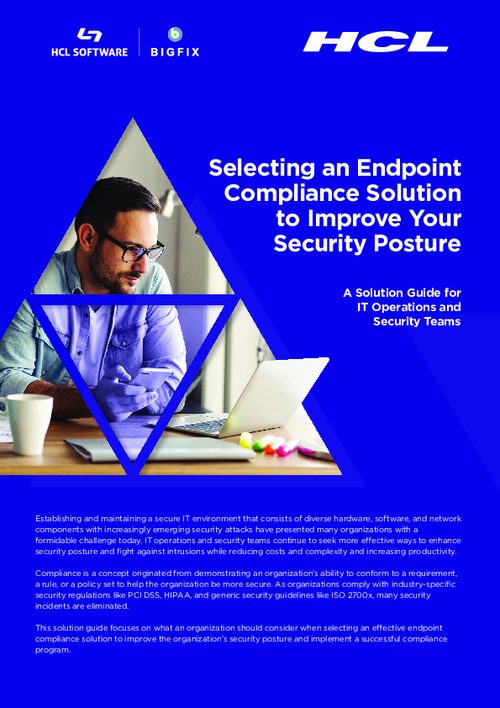 Establishing and maintaining a secure IT environment that consists of diverse hardware, software, and network components with increasingly emerging security attacks have presented many organizations with a formidable challenge today. IT operations and security teams continue to seek more effective ways to enhance security posture and fight against intrusions while reducing costs and complexity and increasing productivity.
This solution guide focuses on what an organization should consider when selecting an effective endpoint compliance solution to improve the organization's security posture and implement a successful compliance program.
Download this whitepaper to learn about:
What IT Compliance is;
Three Key Endpoint Compliance Activities;
Optimizing Security Compliance with BigFix Compliance.