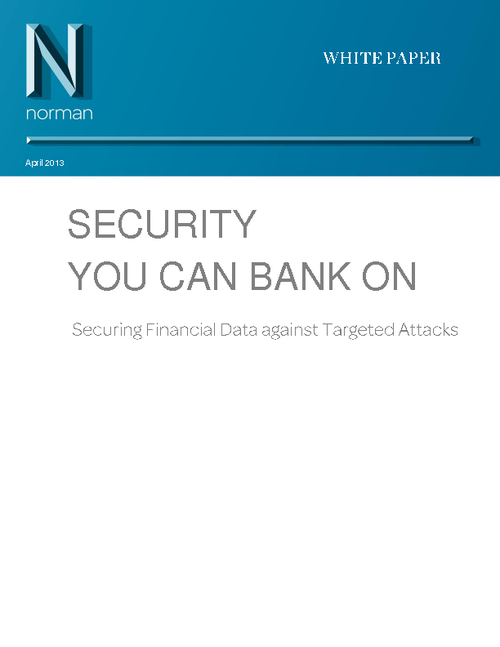 Financial institutions and their online banking customers are frequently the targets of advanced and persistent cyber threats. These institutions also face regulations which create complex and sometimes onerous compliance requirements. Download our white paper to learn more about how you can comply with security and reporting requirements and protect sensitive data from cyber-attack.
The white paper reviews:
Banking and financial malware;
Regulatory compliance challenges;
Threat discovery and malware analysis;
True data security beyond compliance.