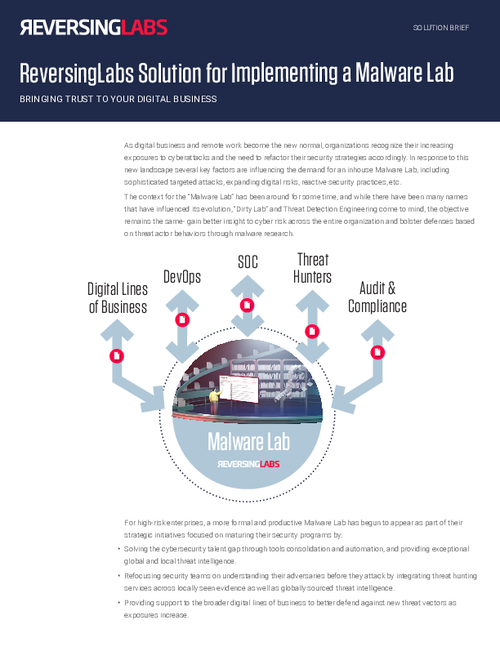 As digital business and remote work become the new normal, organizations recognize their increasing exposures to cyberattacks and the need to refactor their security strategies accordingly. In response to this new landscape several key factors are influencing the demand for an inhouse Malware Lab, including sophisticated targeted attacks, expanding digital risks, reactive security practices, etc.
The context for the "Malware Lab" has been around for some time, and while there have been many names that have influenced its evolution, "Dirty Lab" and Threat Detection Engineering come to mind, the objective remains the same- gain better insight to cyber risk across the entire organization and bolster defenses based on threat actor behaviors through malware research.
Download this whitepaper to learn more.