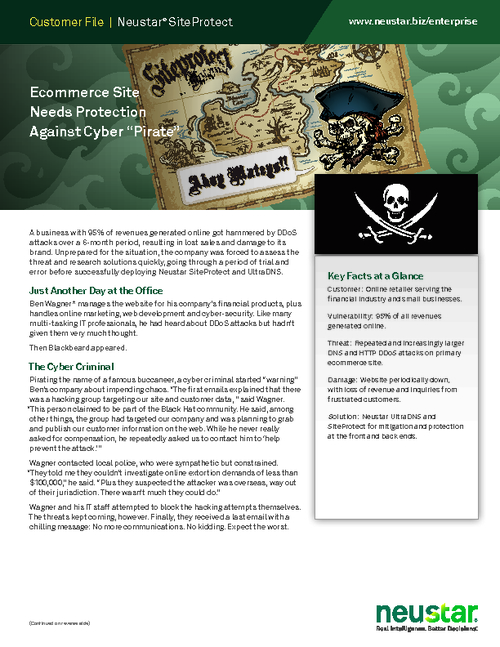 A business with 95% of its revenues generated online got hammered by DDoS attacks over a 6-month period, resulting in lost sales and damage to its brand. Unprepared for the situation, the company was forced to assess the threat and research solutions quickly.
Using a cloud-based DDoS mitigation service, the website manager blocked the attacks quickly and kept their website online.
Discover how this service provided:
The bandwidth to repel large attacks;
The diversity to block different types of attacks;
On-demand service that helped control costs.
Read this case study to see how the good guy won in the end - and how, with the right protection, you can too.