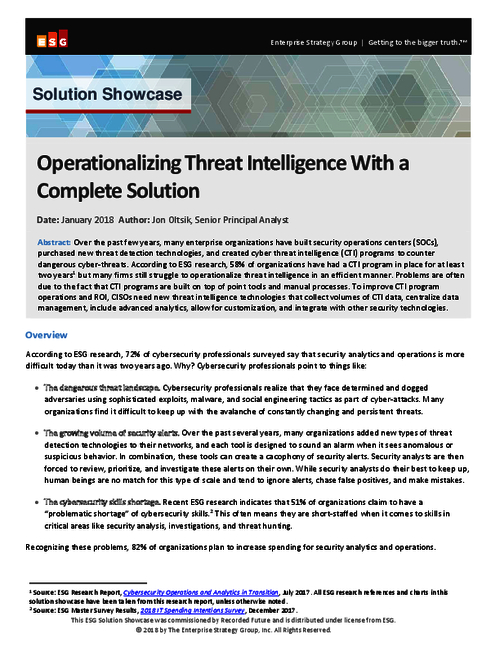 Having access to threat intelligence can arm you to make more confident, risk-based decisions. However, simply having it is not enough. 58 percent of organizations have had some kind of threat intelligence program for at least two years, but struggle to operationalize the intelligence efficiently - 39 percent of organizations still rely on point solutions and manual processes to aggregate and analyze threat intelligence.
The new Solution Showcase report from analyst group ESG explains how new threat intelligence technologies can empower you to centralize, customize, and integrate intelligence into all of your security systems and processes.
Download this report to get clarity on how to operationalize your threat intelligence solution to empower your organization, including.
Why security analytics and operations are harder now than two years ago;
Key requirements for a successful and efficient threat intelligence strategy;
How Recorded Future's consolidated, full-featured threat intelligence solution aligns with these requirements;