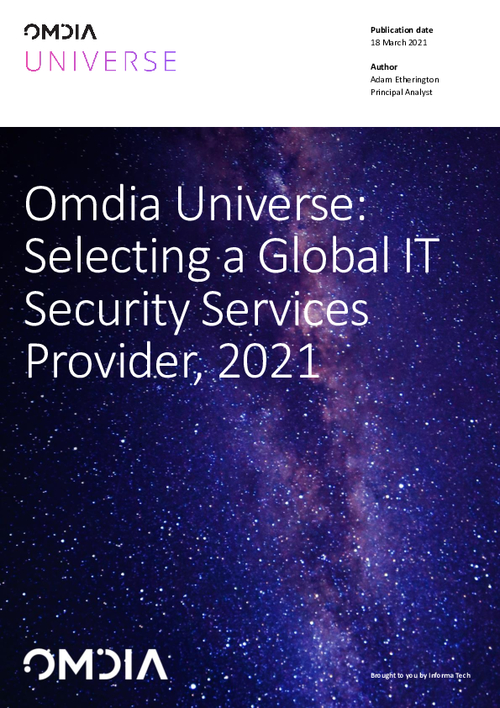 This inaugural Omdia Universe report from Informa Tech, the company behind Black Hat and Dark Reading, offers an independent, comprehensive, end-to-end assessment of world-leading global IT security service providers across two major IT security dimensions: end-to-end service capability and customer experience, and will help you understand who is best suited to meet your unique challenges.
See why IBM Security is the stand alone industry leader in this new report, excelling in breadth, depth, and customer experience globally for large enterprises and government organizations.
Learn about:
Unique combination of skills, AI, customer centric approach and fully customized engagements
Compare findings for leading Security Services organizations
Get insight into Managed Security Services, Security Consulting and expertise, Threat Detection, Intelligence and Management as well as cutting edge services addressing specific industries and emerging tech like IoT, 5G and hybrid-cloud and applications.