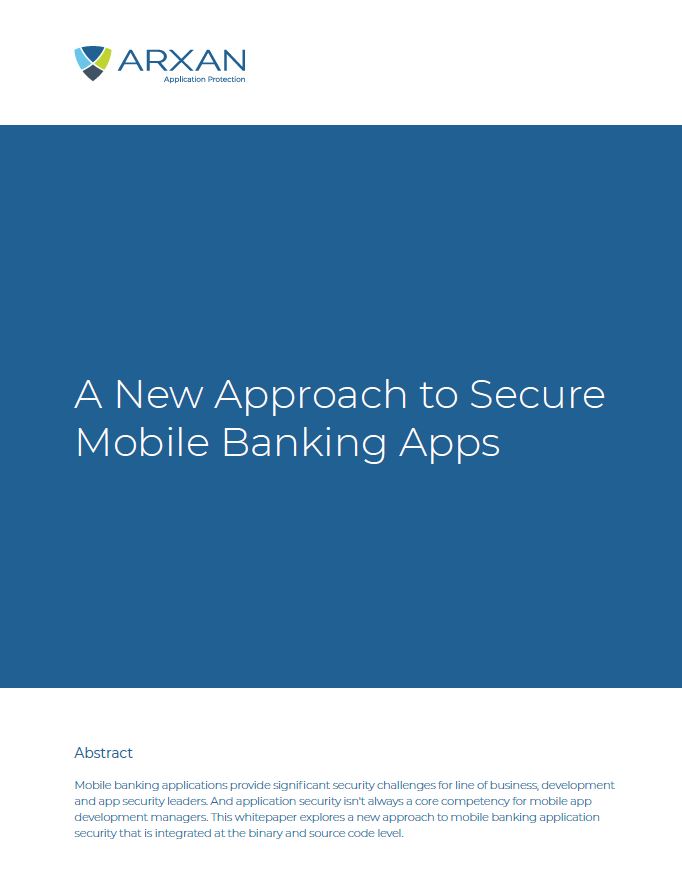 Best practices for protecting mobile banking apps
Mobile banking applications present financial institutions with an opportunity for tremendous revenue growth. They also create an attractive attack vector for bad actors looking to steal the trove of personal information these apps collect. Recent global surveys show consumers are weary of the risk for fraud or identity theft when using mobile banking apps, and that fear deters user adoption.
In order to change consumer attitudes, banks must first change the way they approach mobile application protection. Studies show many financial institutions still use legacy security measures that don't adequately protect against today's complex mobile threat landscape. The ability to prevent reverse engineering and code tampering, and spot attacks as they're happening greatly improves the chances of preventing breach or theft.
In this whitepaper, you'll learn the benefits of a multi-layered approach to mobile app security, along with best practices for code protection and data and key encryption. Plus, understand how real-time threat data can provide critical visibility into an app's security posture and can help you stay ahead of vulnerabilities.