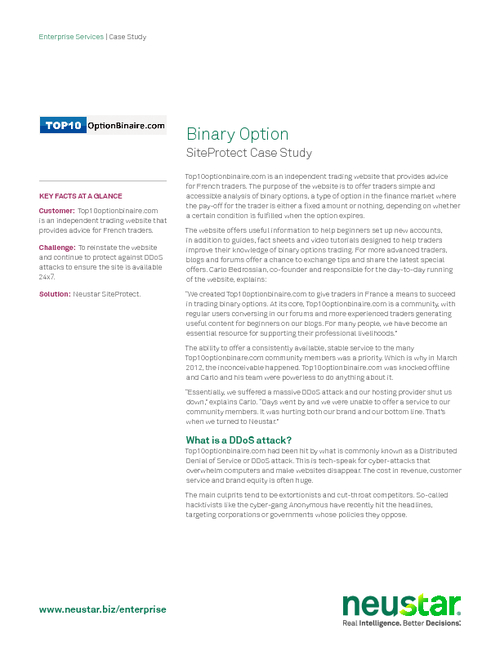 Top10optionbinaire.com, an independent trading website, had been hit by what is commonly known as a Distributed-Denial-of-Service, or DDoS, attack. Learn how Top10optionbinaire.com was able to reinstate their website and continue to protect against DDoS attacks to ensure the site was available 24x7.
Discover how a DDoS protection solution provided:
The bandwidth to repel large attacks;
The diversity to block different types of attacks;
On-demand service that helped control costs and decrease time to get back online.
Read this case study to see how Top10Optionbinaire.com stays up and running 24x7 - and how, with the right protection, you can too.