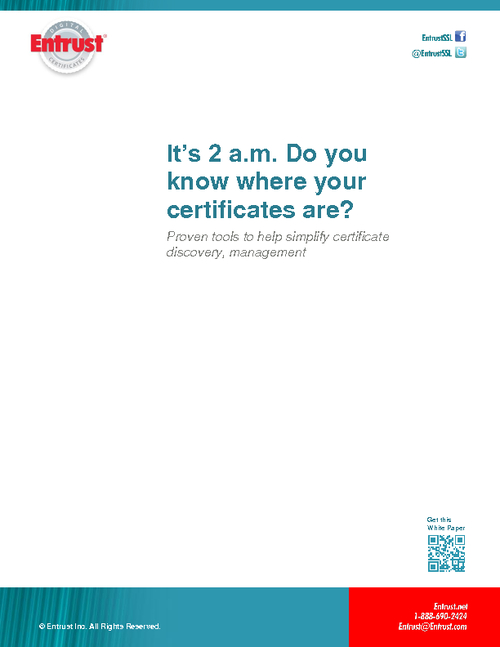 Many organizations leverage digital certificates throughout their information technology infrastructure. While this approach has numerous advantages, digital certificates must be properly issued, managed and maintained. Compliance, ability to operate a website or even basic business processes could be impacted if a single digital certificate expires or is improperly issued.
Entrust Discovery empowers organizations to discover and manage the certificates inside their environments. This powerful tool helps maintain compliance, ensure security and provides several features that are truly administrator-centric; including easy-to-decipher graphical reporting, e-mail alerts and the ability to communicate with Microsoft's Cryptographic API.
Download this paper to learn how to:
Ensure your infrastructure doesn't suffer due to mismanagement of digital certificates and remains compliant;
Streamline the discovery of digital certificates throughout your IT infrastructure;
Gain easy administration and management, both on-premise or from the cloud.