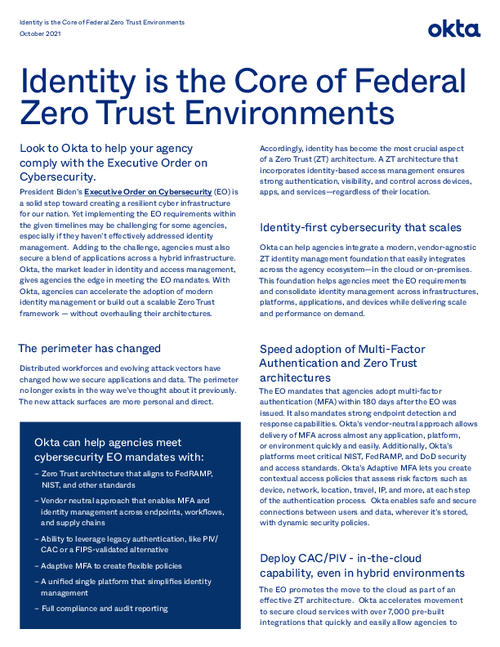 Look to Okta to help your agency comply with the Executive Order on Cybersecurity.
For agencies who need to meet the Executive Order on Cybersecurity requirements, the Okta Identity Platform delivers the security, automation, scalability, and integrations necessary to implement an identity-centric Zero Trust foundation quickly and effectively, without a heavy lift. It's easy to configure, simple to deploy, and doesn't introduce friction to daily workflows.
Learn how your agency can quickly and cost-effectively meet the EO mandate requirements with Okta.