Healthcare Providers and Manufacturers: Prepare to Defend Against Digital PHI Data Disruptors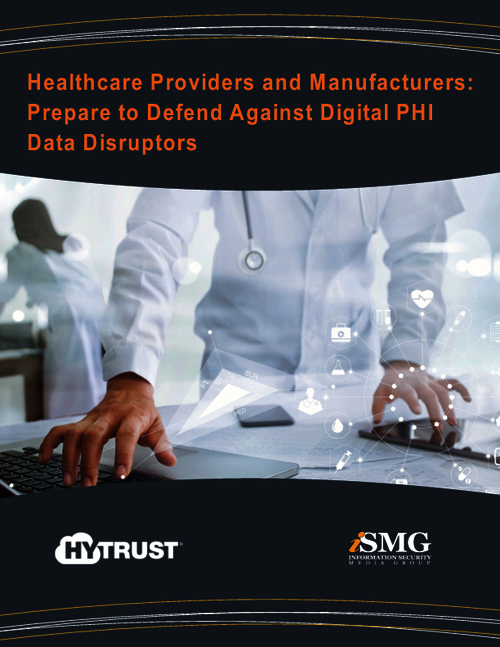 With the advent of technology in personal healthcare - internet connected glucose monitors, intravenous blood pressure monitoring, personal best friend emotional bots - a lot of highly sensitive data that's rampantly traversing the airwaves. The impact of this data getting in the wrong hands is just starting to be felt. Imagine the Equifax of healthcare getting breached. But it's important to remember the Defenders, ones that already have a lot of legacy equipment and decades' worth of medical records, are starting to go onto digital while Disruptors, the new-age startups upending the status quo, are using AI.
And these two worlds are starting to collide.
Continue reading this presentation excerpt in which an industry thought-leadership expert details:
Emerging Disruptor technology that defies typical protocol and how data collected is being overtly and covertly utilized by new apps, Facebook, Twitter and others;
Specific details of recent, major security incidents such as Anthem Blue Cross and Hollywood Presbyterian;
How to take inventory of medical device security risks within your own four walls and win over security savvy customers with transparency, integrity, and empowerment;
How we are already living in the future of technology and why the time to act is now.