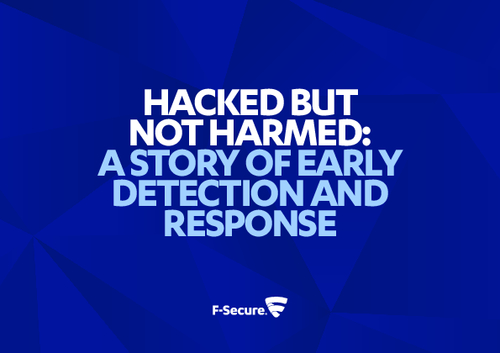 Even though Microsoft announced that the majority of vulnerable servers affected by ProxyLogon are now patched, F-Secure security consultant Antti Laatikainen asserts that merely patching the vulnerabilities was not enough. The ease of access via ProxyLogon likely means threat actors who have already gained access to servers could still be lurking in breached networks.
What does that mean for the companies whose vulnerable networks were compromised?
Download the case study to see how F-Secure helped a customer identify an attacker trying to deploy the NetWalker ransomware with our Endpoint Protection and Endpoint Detection and Response solutions.