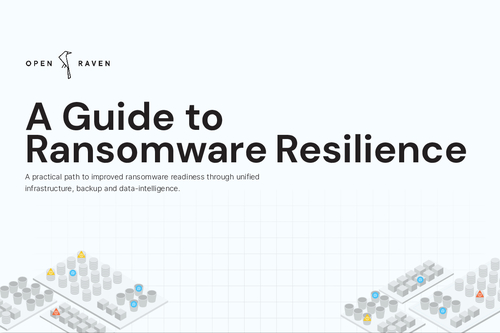 This guide provides a practical path to improved ransomware readiness through unified infrastructure, backup and data-intelligence.
With over 75% of organizations expected to be targets of ransomware attacks between now and 2025, a path toward ransomware resilience must become the new normal. Organizations hit by ransomware must be able to account for sensitive data, especially now that data exfiltration has become a new threat with attackers leaking as well as encrypting data.
Download this guide if you are a stakeholder looking to understand their organization's approach to ransomware. You will find meaningful guidance on questions to ask of their security and cloud teams.