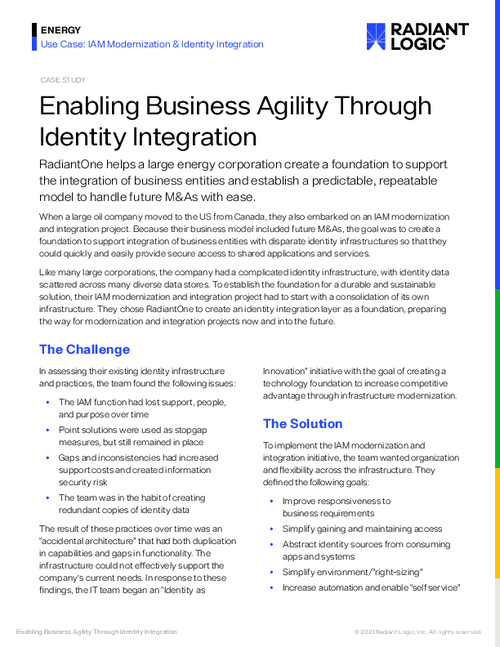 When a large oil company moved to the US from Canada, they also embarked on an IAM modernization and integration project. Because their business model included future M&As, the goal was to create a foundation to support integration of business entities with disparate identity infrastructures so that they could quickly and easily provide secure access to shared applications and services.
Like many large corporations, the company had a complicated identity infrastructure, with identity data scattered across many diverse data stores. To establish the foundation for a durable and sustainable solution, their IAM modernization and integration project had to start with a consolidation of its own infrastructure. They chose RadiantOne to create an identity integration layer as a foundation, preparing the way for modernization and integration projects now and into the future.
Download this whitepaper to learn more.