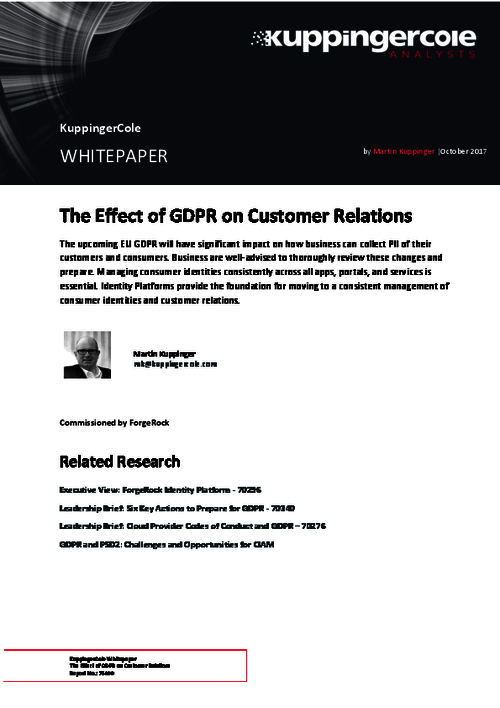 GDPR will have significant impact and businesses must rethink which PII that they collect and how they will gain consent from their customers. Businesses are well-advised to thoroughly review these changes and prepare. Managing consumer identities consistently across all apps, portals, and services is essential. As these changes affect business models, they also lead to new opportunities to build tighter relationships with consumers.
Download this whitepaper which takes a deep dive into:
The impacts of GDPR on the relationship between organizations and their consumers;
The need for centralizing management of identities, privacy, and access;
The important role of identity platforms in five key solutions areas.