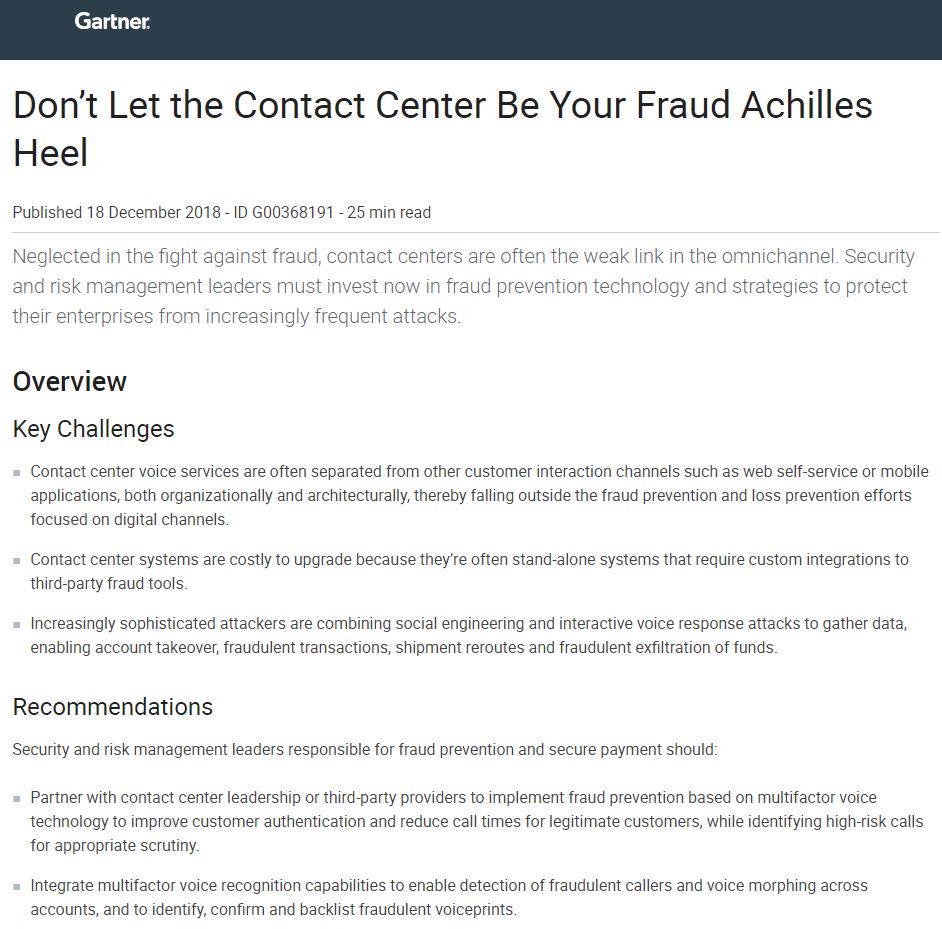 By 2020, 75% of omni-channel customer-facing organizations will sustain a targeted, cross-channel fraud attack with the contact center as the primary point of compromise.*
Read "Don't Let the Contact Center Be Your Fraud Achilles Heel" to learn why Gartner believes the technologies and techniques available to detect and prevent contact center fraud and omnichannel fraud have reached a maturity point that justifies investment and integration for most organizations that have the need to mitigate call center fraud.
You'll gain insight into how these strategies and tools can also support faster and more-seamless authentication and servicing of low-risk callers, driving loyalty and reducing support costs, while cutting through sophisticated fraud attacks in a multifaceted way.
©2018 Gartner Inc. and/or its affiliates. GARTNER is a registered trademark and service mark of Gartner, Inc. and/or its affiliates in the U.S. and internationally, and is used herein with permission. All rights reserved.
* Gartner: Don't Let the Contact Center Be Your Fraud Achilles Heel, Jonathan Care, December 18, 2018