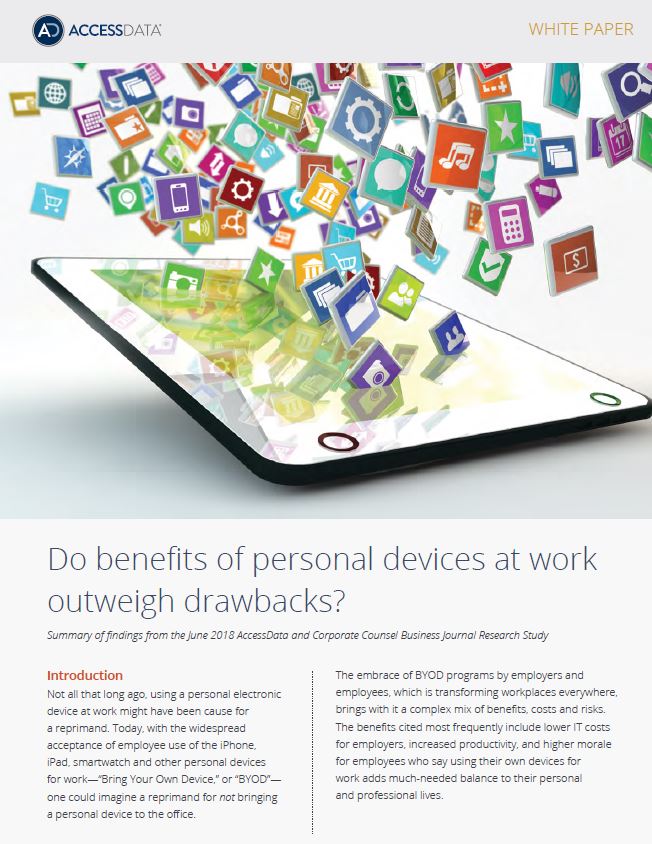 The embrace of Bring Your Own Device (BYOD) programs by employers and employees, which is transforming workplaces everywhere, brings with it a complex mix of benefits, costs and risks.
This is the summary of key findings from a recent survey conducted by Corporate Counsel Business Journal and AccessData, to explore the evolving BYOD landscape in light of e-discovery and other disclosure demands.
Download this whitepaper which highlights areas explored in the survey, including:
Corporate attitudes and concerns regarding BYOD programs;
E-discovery challenges arising from the use of personal devices for work;
Managing the security risks of corporate personal device programs.