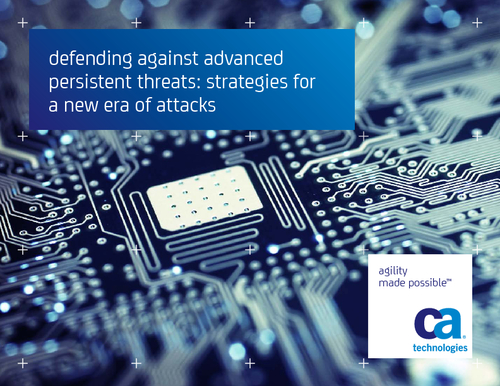 Targeted threats, highly advanced methods and well-funded, motivated perpetrators make standard Internet and network security measures an insufficient defense against advanced persistent threats (APTs). While traditional perimeter and infrastructure protection may help prevent or delay the initial network penetration, they are limited once a foothold has been established, leaving you unprotected against security breaches.
Read this eBook to explore how a defense-in-depth strategy extends traditional perimeter and system security to help you:
Detect suspicious activity early in the intrusion attempt and make initial penetration difficult;
Limit the damage that can be done by a compromised account;
Gather the information forensic investigators need to determine what damage occurred, when and by whom.