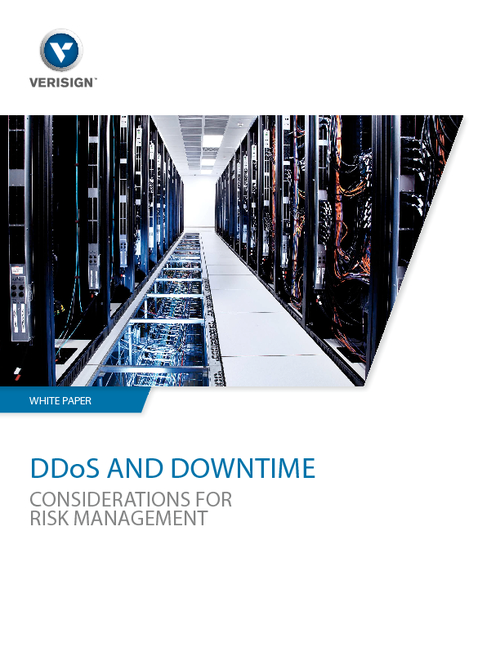 Proactive DDoS threat mitigation may be one of the easiest and most cost-effective tactics for minimizing financial risk associated with IT-related downtime. This paper draws on Verisign's DDoS mitigation expertise to examine the threat of DDoS in the context of IT availability and enterprise risk management.
The white paper will help:
Start a conversation about the often overlooked risk of downtime caused by DDoS attacks;
Provide sufficient context for risk managers to account for the DDoS threat as they evaluate threats to their day-to-day operations and long-term mission;
Reevaluate your organization's risk management strategy to adequately address the threat of network, application or service downtime.