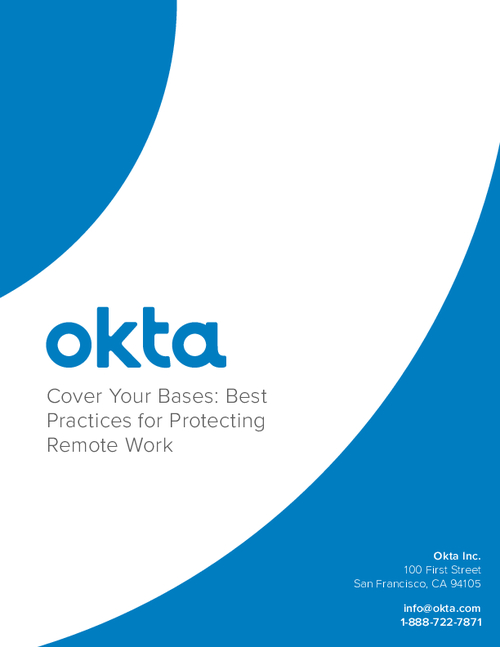 The accelerated path to remote work
Around the world, companies and institutions have had to upscale their virtual private networks (VPNs), adopt cloud-based workplace applications at record speed, and make several rapidfire decisions to better enable their teams. But this sudden transition to remote work has raised an important question: how can we effectively secure our remote workforces?
In this whitepaper, Okta will share the steps they took to protect their remote workforce and provide actionable security advice for those looking to secure their company as they continue to explore this new era of remote work.