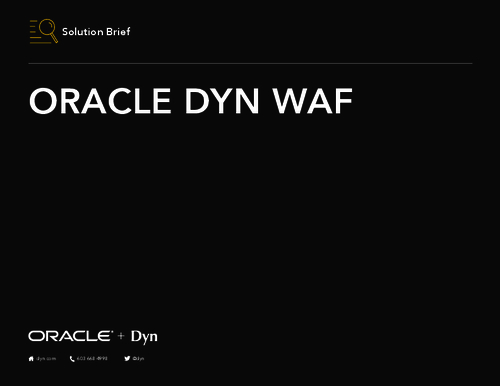 Web application firewalls (WAF) are a basic security necessity for every organization. Oracle Dyn WAF covers all of your bases and more with this cloud-based, advanced solution.
Factors such as the rise of cloud computing, use of open source technologies, the increase in data processing requirements, complexity of web applications, and the increasing sophistication level of attackers has led to an extremely challenging environment for IT security and risk leaders.
Having the ability to see and manage traffic reaching web applications has never been more important. A detective and preventive security control is critical to maintaining your application security. However, security budgets are not keeping up and as a result, information technology leaders struggle to keep pace with innovation and the growing costs of breach prevention, mitigation, post- breach remediation, and cleanup.