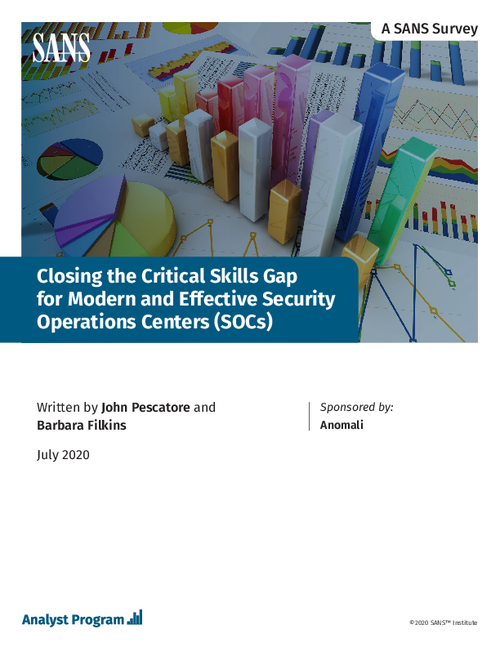 The 2020 SOC Survey launched two days prior to the World Health Organization (WHO) declaring COVID-19 as a pandemic. Some of the results reflect the uncertainty security managers are facing about their future hiring. With a vast number of businesses completely shut down or moving to a 100% work-from-home environment, most hiring plans have either been put on hold or on an emergency-only basis.
However, the survey did include questions about staff changes in 2019: security skills needed, which internal areas would be staffed and where external service providers will be used. Even in this time of uncertainty, best practices for security teams to be effective and efficient remain the same. In this survey, John Pescatore, SANS Director of Emerging Security Trends, and Barbara Filkins, SANS Analyst Program Research Director, cover these vital topics:
Survey top findings;
Growing use of external services;
Influences in hiring staff;
Best practices and advice in a time of uncertainty.
Get the full report for the top findings that will take your SOC to the next level.