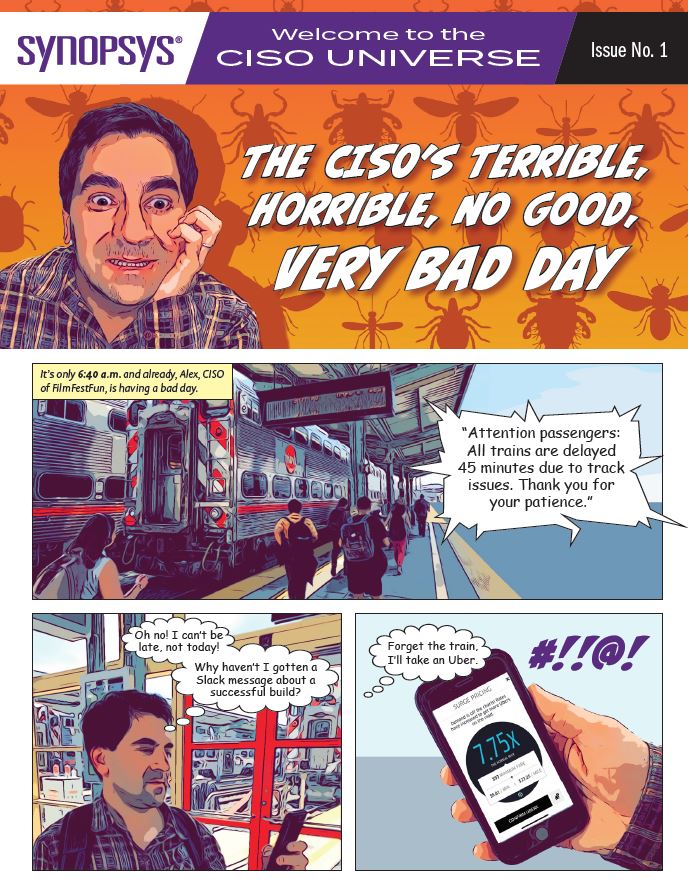 Uncover six security issues that can ruin any CISO's day, and learn how to prevent them.
CISO Alex is having a very bad day. His company's new app has critical vulnerabilities - a lot of them - and Alex has to get them all fixed before the app debuts at the launch party tonight. Can he beat the clock - and the hackers?
This lighthearted but oh-so-real graphic novel follows Alex on his journey from development to QA to the legal team as he tracks down where the bugs came from. You may find more than a few scenarios surprisingly familiar.
Download this eBook and learn from CISO Alex's mistakes so that you can avoid having your own terrible, horrible, no good, very bad day.