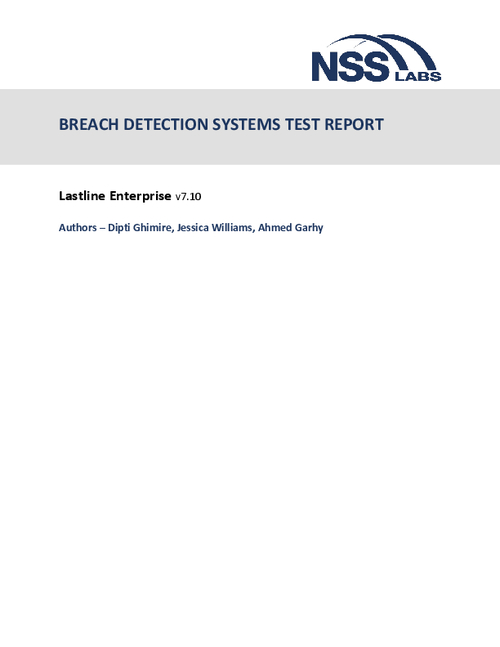 Finding an effective breach prevention provider is critical in order to safeguard an organization's assets. NSS Labs subjected nine cybersecurity market leaders to comprehensive, rigorous testing to determine how well each product handled current advanced threats and attack methods. All vendor products were evaluated in numerous areas, including: detection of online infections, detection of a wide range of attacks, resistance to advanced evasion techniques and number of false positives.
During the testing, every effort was made to ensure the optimal combination of Security Effectiveness and performance, as would be the aim of a typical customer deploying the device in a live network environment. One product received a breach detection rating of 100% while reporting zero false positives.
Download this test result report to:
Discover detailed information, not available elsewhere, about the superior product;
Learn more about the different delivery techniques, including drive-by exploits, social exploits, email and online infections which the product overcame, including resistance to evasion techniques;
The stability, reliability and total cost of ownership (TCO) to expect from this industry leader.