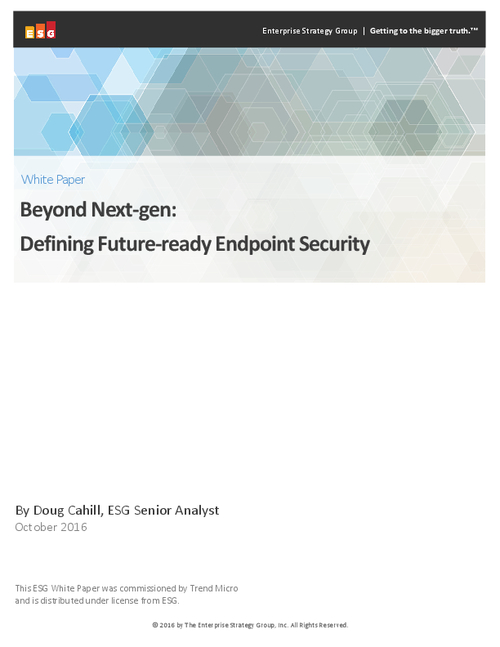 The notion of "next-gen" is now promoted by some providers of endpoint security software as a way to improve the efficacy of protecting endpoints from compromise, given the prominent role endpoints play in cybersecurity attacks, the ways in which mobility and cloud apps have expanded the attack surface area, and the multitude of threats that circumvent signature-based antivirus.
Because next-gen products become current-gen and, eventually, last-gen, organizations should think strategically about their next endpoint security investment as one that can transcend generations by keeping pace with the shifting threat landscape across a broadening attack surface area.
Download this research-based whitepaper to explore:
How the endpoint itself has changed and how its weaknesses are exploited to perpetrate attacks;
The multiple aspects to the scope of coverage that a modern endpoint security solution should provide, including coverage across devices, threat types and attack vectors;
The future of endpoint security and the need for a multi-generational design by virtue of being based on an architecture that can transcend technology, threats, and end-user computing behaviors.