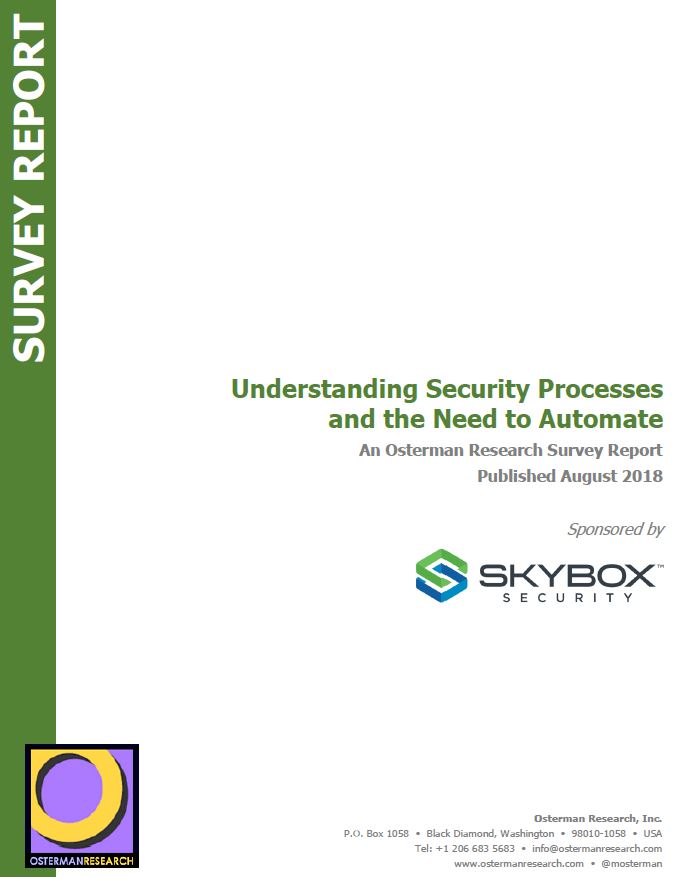 This 2018 Osterman Research Survey Report focused on understanding current security processes and how organizations are working to improve and automate them.
The research was conducted in the US, EMEA and APAC regions with 465 professional respondents who were knowledgeable about security policy management in their organization of 1,000 employees or more, and who - more than anything else - were concerned about deficiencies in the context of their firewall and the business impact of security changes.
Download this survey report which shares many key conclusions such as:
Most organizations admit the need to make major improvements in how they manage security and policy;
Where automation for workflows and processes involved in the management of rules and policy are most common;
The migration to cloud applications and workflows is having a significant impact on the automation of policy changes.