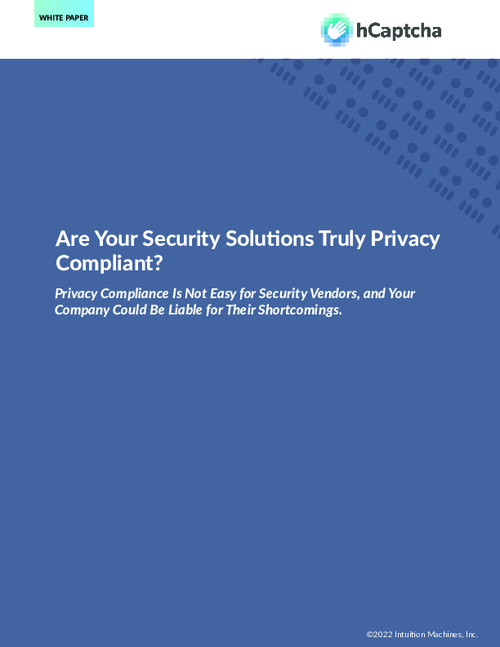 Around the globe, consumers are demanding greater accountability from the companies and the services that they interact with, including how these organizations use and protect their private, personal data.
To end, many governments have spearheaded legislation to protect the Personally Identifiable Information (PII) of individuals. Some of the most notable examples are:
GDPR in the EU
LGPD in Brazil
PIPL in China
PDPA in Singapore
These laws require online services to regularly audit their operations and make changes as needed to ensure compliance with regulations relating to PII. This can be a difficult undertaking for organizations, often entailing rigorous, labor-intensive evaluations.
Download this whitepaper to ensure that your security team is up-to-date and fully compliant with global privacy laws to avoid harsh fines and penalties, and improve the relationship between your organization and its end-users.