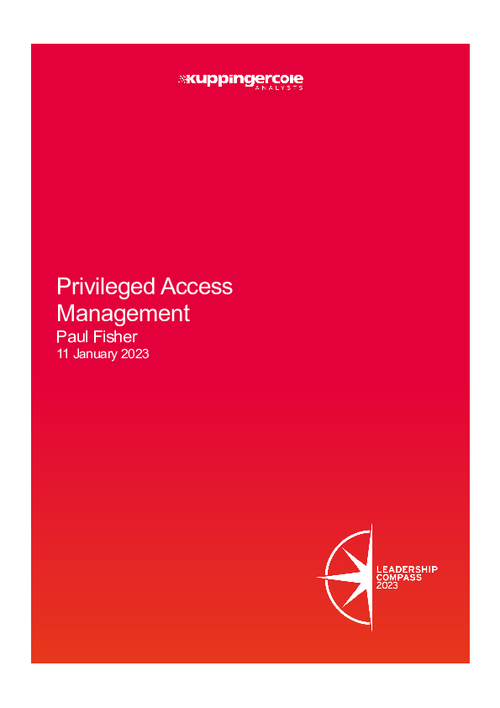 The new KuppingerCole Leadership Compass for Privileged Access Management (PAM) report provides a detailed analysis of the Privileged Access Management market to help security and Identity and Access Management (IAM) leaders identify and select solutions that will have the greatest impact on their cybersecurity programs.
According to the report, CyberArk was named once again an Overall Privileged Access Management Leader. In the report's comparative overview of vendor ratings, CyberArk once again achieved the highest possible ratings in Security, Functionality, Deployment and Usability.
According to the KupperingCole report, "PAM has evolved into a stronger and wider risk management discipline as digitalization has increased the attack surface to include cloud, multiple endpoints, home working, and no secure perimeters. It brings significant benefits to almost every major digital business initiative, including securing applications and data in the cloud, privileged user behaviour analytics to detect anomalous privileged behaviour and supporting endpoint threat protection."
Download your complimentary copy now to see why CyberArk was named a 2023 PAM leader.