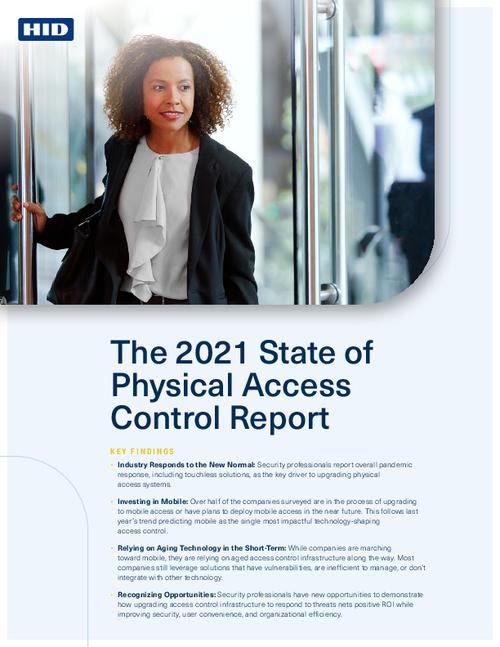 The inevitability of change compounded by an unprecedented global pandemic revealed that organizations continue to struggle with the tension between planning and investing in the physical access control infrastructure needed to meet the evolution of threats. This is among the key findings of the latest survey-based research conducted by HID Global, comparing results between 2020 and prior years.
Learn more about how organizations are seeking to implement and extend modern security capabilities and gain a valuable understanding of:
The important trends in access control technology use, including upgrade planning and the status of new technology adoption;
The challenges and obstacles presented by the stress of the current environment and the opportunities uncovered as access control continues to play a pivotal role in day-to-day operations;
The best practices that enable a better security posture and justify the benefits of upgrading to more secure solutions.