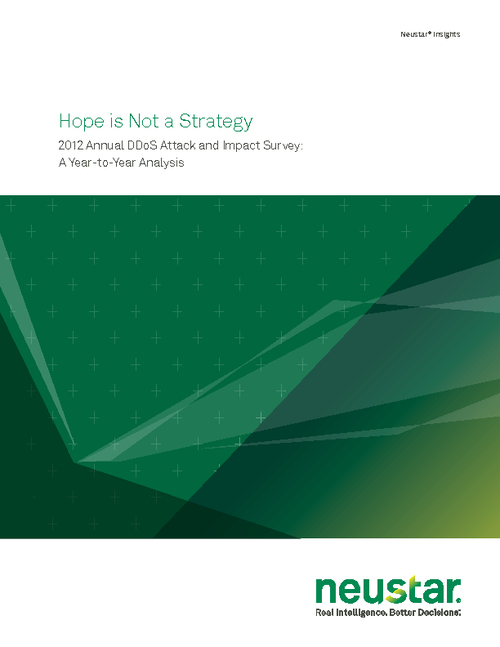 Last year, Neustar reported on the DDoS landscape. Earlier this year, Neustar surveyed IT pros on their experiences in 2012. Did the threat of DDoS grow or shrink? What were the costs of downtime? In total, were companies better prepared to protect their websites and their brands?
DDoS attacks continue to grow in frequency and impact. While a handful of massive attacks dominated the headlines - especially in the banking industry, where many suspect the hand of unfriendly nation-states - most DDoS attacks are less than 100Mbps in size.
This white paper highlights:
The survey methodologies;
Frequency of attacks and their financial impact;
The size and length of the attack;
What kind of DDoS protection was used.