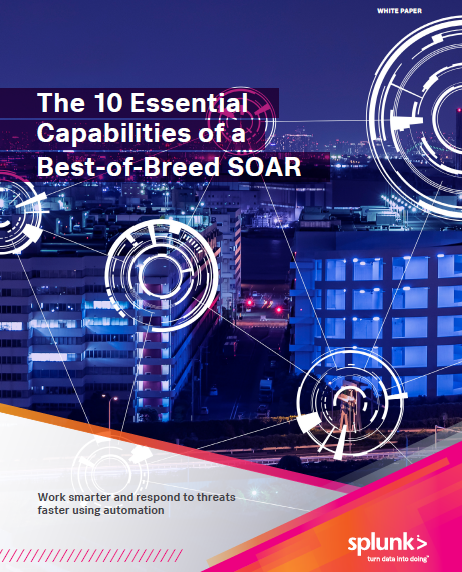 A SOAR tool can orchestrate security actions (like investigations, triage, response) across various security products in a team's arsenal, and automate otherwise manual repetitive security tasks.
But not all SOAR tools are created equal. A best-ofbreed SOAR solution will provide a set of capabilities that can completely revolutionize how you do security operations. These capabilities will allow you to:
Work smarter by automating manual and repetitive tasks.
Respond faster and reduce dwell time with automated detection, investigation and response.
Strengthen defenses by integrating existing security infrastructure together so that each part is an active participant in your defense.
Download this whitepaper to learn the 10 essential capabilities of a best-of-breed SOAR tool that will allow you to achieve these outcomes.