Legislation & Litigation , Standards, Regulations & Compliance
"The Devil Inside the Beltway" - the FTC vs. LabMD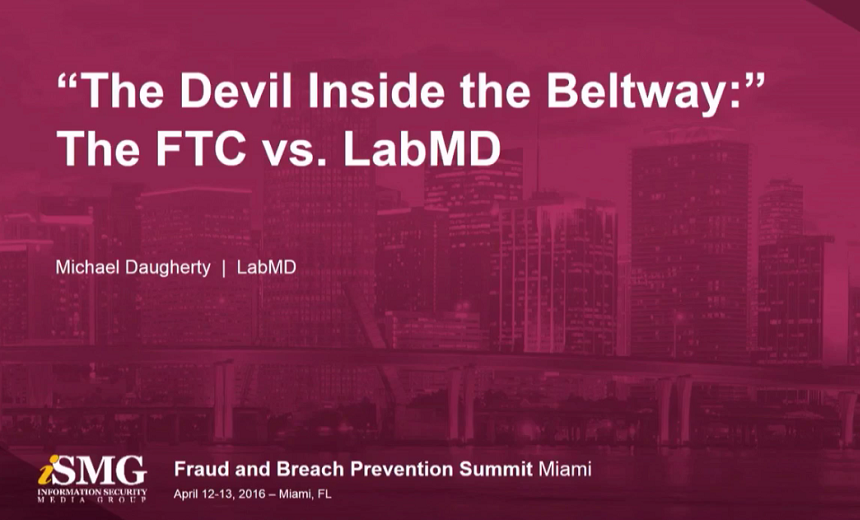 You've seen the headlines about the Federal Trade Commission's messy legal battle with LabMD, a cancer screening service that was investigated for two alleged data security incidents in 2008 and 2012. Last November, an FTC administrative law judge ruled to dismiss the FTC's case against LabMD, saying the FTC "failed to prove its case" that these two incidents caused, or were likely to cause, "substantial injury to consumers."
See Also: Handling Open-Source Content Licensing: Wrong Answers Only
But what you might have missed is that, after more than a two-year legal battle, LabMD - overwhelmed by litigation, fines and penalties - was forced to close its doors.
In this exclusive session, Michael Daugherty, Founder, President and CEO of LabMD , will tell his personal story. And he will discuss the key elements of his book, "The Devil Inside the Beltway," which details his fight with the FTC and offers important lessons learned about what to expect when the federal government investigates you.
Additional Summit Insight:
Hear from more industry influencers, earn CPE credits, and network with leaders of technology at our global events. Learn more at our Fraud & Breach Prevention Events site.