Hacktivism: How to Respond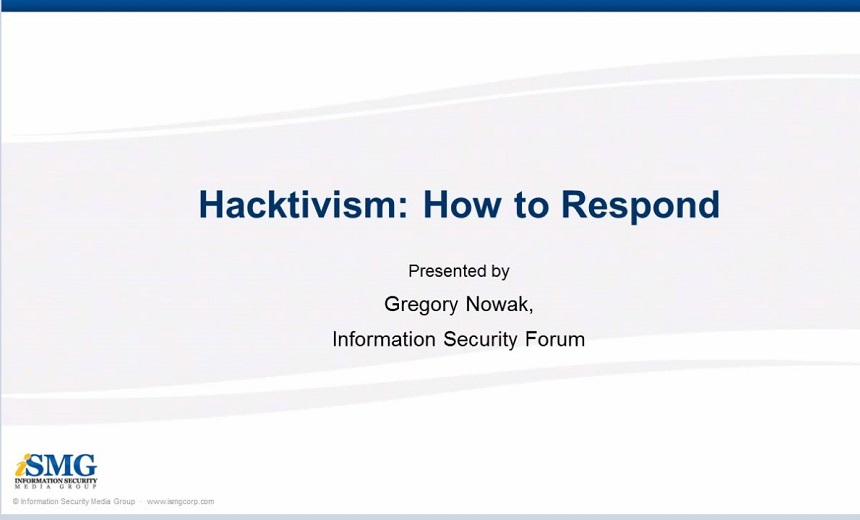 Is your organization at risk of a hacktivist attack? If so, are you prepared to respond?
See Also: A Guide to Passwordless Anywhere
The past two years have seen entities such as Sony, the FBI and the Egyptian government fall victim to data leaks, denial of service attacks and plain public embarrassment by hacktivist groups such as Anonymous, LulzSec and WikiLeaks.
Hacktivists are a moving target. They are loosely aligned, capable of swift action, and their motivations are less to make a profit than to make a political statement about individuals and organizations with whom they disagree.
So, what needs to happen if your organization becomes a target for hacktivist attack?
The global Information Security Forum has studied the recent surge in hacktivist attacks, and in this session Gregory Nowak of the ISF draws upon the latest research to show:
How to determine when your organization is at immediate risk of a hacktivist attack;
How to identify which systems or information might be most at risk;
Which changes you must initiate in your information security program to protect against hacktivist attack;
Ways in which security leaders can raise awareness and cross-organizational response to the hacktivist threat.