Forensics , Security Operations
Fraud Investigation Life-Cycle: From Forensics to Working w/ Law Enforcement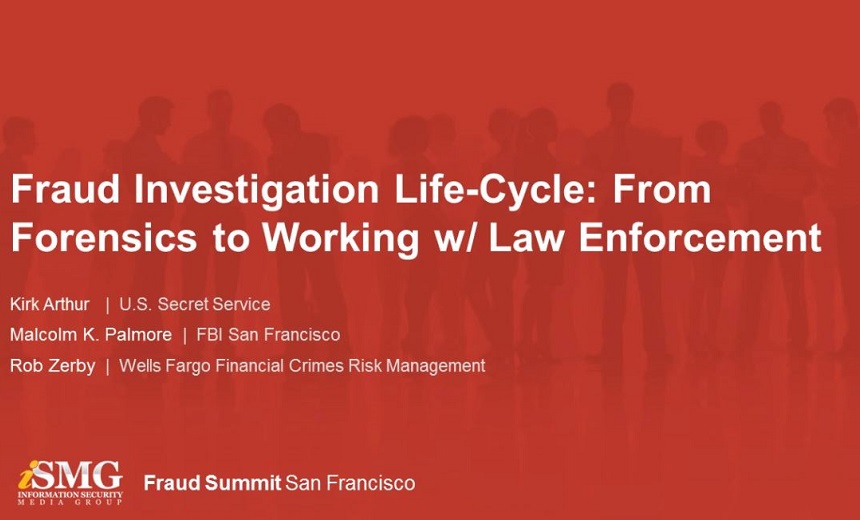 Fraud Summit - San Francisco 2014 - In the U.S., the Federal Bureau of Investigation and Secret Service have played critical roles in investigating financial fraud cases, tracking down the perpetrators and bringing them to justice. Yet, within many private sector organizations there remain questions about when and how to consult law enforcement. Register for this session to learn:
See Also: A Guide to Passwordless Anywhere
What is law enforcement's role in a fraud investigation?
When should you engage the agencies?
How can you participate in an investigation without compromising your own confidential information?