Legislation & Litigation , Standards, Regulations & Compliance
Case Study: When Government Oversight Goes Wrong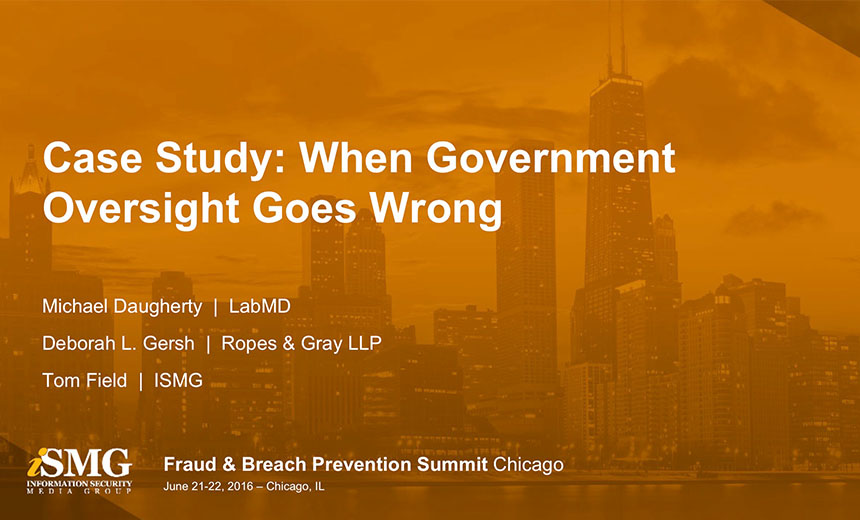 After any significant breach, many parties - ranging from customers, clients, business partners and government agencies - will demand clarity as to how and what data was stolen.
See Also: MITRE and XDR Integration | Enhancing Threat Detection and Prioritization of Advanced Threats
The Federal Trade Commission, for example, acts to ensure that any given organization is not negligent or reckless with private information. But upon what information does the FTC act?
In this session, we'll focus on a case where the FTC relied on highly suspect information obtained by, for all intents and purposes, a "faux" breach of a cancer-screening service, resulting in a protracted legal fight and ultimately the collapse of the organization. Michael Daugherty, Founder, President and CEO of LabMD and the author of the book The Devil Inside the Beltway, will share his story of what to expect when the federal government investigates you. He'll then join in a discussion about breach investigations with Randy Sabett, Special Counsel, Cooley LLC, and with Tom Field, VP of Editorial, ISMG, on the many issues raised by this fascinating case study.
What will you do when the government comes calling? Attend this session to learn the key do's and don'ts.
Additional Summit Insight:
Hear from more industry influencers, earn CPE credits, and network with leaders of technology at our global events. Learn more at our Fraud & Breach Prevention Events site.