RSA News: Citrix and CA Technologies Team Up
Roundup of News from Security Solutions Providers Attending RSA 2014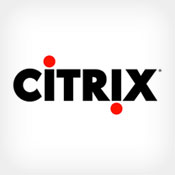 Citrix and CA Technologies announced an agreement to enable integration of the Citrix NetScaler SDX platform with CA SiteMinder, an access management solution. The integration will consolidate the capabilities of CA SiteMinder Secure Proxy Server onto the NetScaler appliance, creating a solution for customers that will solve the problem of device, application and information diversity.
See Also: MITRE and XDR Integration | Enhancing Threat Detection and Prioritization of Advanced Threats
A unified access infrastructure that works across applications and network layers is now needed. The planned integration of NetScaler SDX and CA SiteMinder will bring together the ability to host multiple networking instances on a single hardware appliance with the secure single sign-on and identity access management needed to authenticate users and control access to applications.
For more information, visit Citrix.
WinMagic Introduces New Data Security Software
WinMagic Inc. introduces BitLocker management for SecureDoc data security software, which manages encrypted data at rest. WinMagic is enabling customers to secure data in ways that are compatible with the most advanced storage approaches and common operating systems, without experiencing any of the hassles typically associated with encryption management.
With availability scheduled for April 2014, the enhancements to SecureDoc provide customers with robust data encryption and security support in the industry, with features such as:
Better Control and Security: Administrators can leverage existing network log-in credentials (instead of only a PIN) in addition to multi-factor authentication with smart cards or other tokens to lock down system access and guarantee high-level security of devices.
PBConnex: This feature in SecureDoc allows for pre-boot network authentication, authenticating the users via the local network. This also enables IT managers to reset users' passwords and make Active Directory role assignments without needing to visit each machine, and without users completing complicated password-challenge-response queries.
For more information, visit WinMagic.
LogRhythm Announces Platform Enhancements
LogRhythm announces enhancements to its Security Intelligence Platform. This latest release features the Identity Inference Engine, which maps user information from related machine data to otherwise anonymous security events, delivering greater clarity and precision to security professionals trying to determine the "who" behind concerning activity.
It also includes a powerful new user experience for web and tablets that provides increased accessibility to security intelligence for a growing base of mobile information security professionals. With these and other enhancements in scalability, performance and data collection, LogRhythm continues to demonstrate security industry leadership as the most innovative SIEM and security intelligence solution.
For more information, visit LogRhythm.
GlobalSCAPE Solution Available on Mobile Devices
GlobalSCAPE Inc. announces its managed file transfer solution will be available on mobile devices. Available this March, Globalscape's new Mobile Transfer Client will give employees secure anytime, anywhere access to corporate data, while giving IT numerous policies or controls for preventing data leakage or unauthorized access.
These controls remove the security and compliance risks of employees storing sensitive data on mobile devices by automatically clearing temporary files after they are viewed, and by optionally preventing files from being opened in other apps or shared with other users. MTC integrates directly with Globalscape's Enhanced File Transfer platform to give IT administrator's complete control over the files and information being shared by employees that are working remotely.
For more information, visit GlobalSCAPE.
For more RSA-related vendor news, click here.
Additional Summit Insight:
Hear from more industry influencers, earn CPE credits, and network with leaders of technology at our global events. Learn more at our Fraud & Breach Prevention Events site.