COVID-19 , Cybercrime , DDoS Protection
Kaspersky: DDoS Attacks Spike During COVID-19 Pandemic
Attacks Increased in Second Quarter as Remote Workforce Grew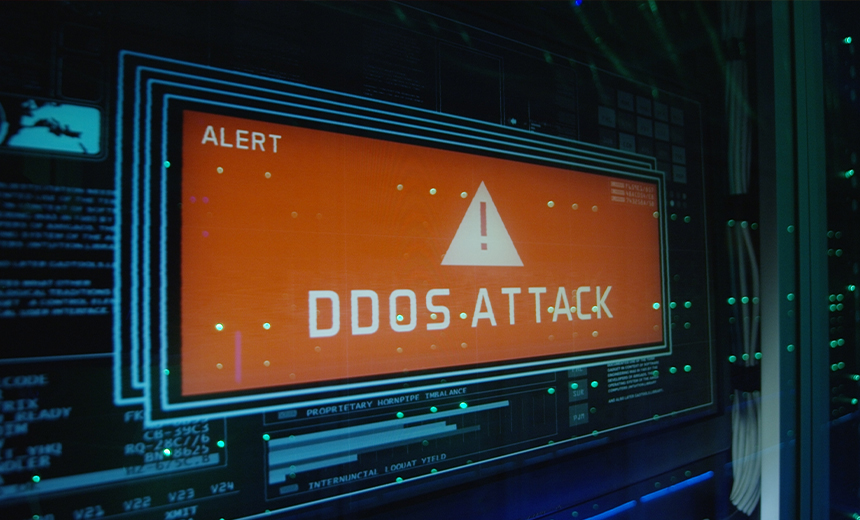 Researchers at security firm Kaspersky say distributed denial-of-service attacks increased dramatically in the second quarter, most likely as a result of the shift to a remote workforce because of the COVID-19 pandemic.
See Also: Healthcare Sector Threat Brief
The number of DDoS attacks that the security firm detected and blocked for its clients increased 217% in the quarter, compared to the same period a year ago, according to a report released Monday. Attacks were 30% higher in the second quarter than they were in the first quarter. The largest number of attacks on one day in the first quarter was almost 300, compared to 242 in the first quarter.
"The period from April through June normally sees a lull, but this year, DDoS activity increased in comparison to the previous reporting period," the Kaspersky report states.
In the report, Kaspersky researchers say that the major shift to working remotely using less secure networks likely opened the door to increases in cybercrime activity, including DDoS attacks.
Government agencies have also noted increases in DDoS attacks. In July, the FBI warned of increases in DDoS attacks that use amplification techniques to target U.S. organizations, saying it had seen an increase in attack attempts since February (see: FBI Alert Warns of Increase in Disruptive DDoS Attacks).
More DDoS Attacks
The Kaspersky report anticipates that the increase in DDoS attacks will persist in the third quarter with many employees continuing to work from home. And it warns that the fourth quarter typically sees a surge in such attacks during the holiday shopping season.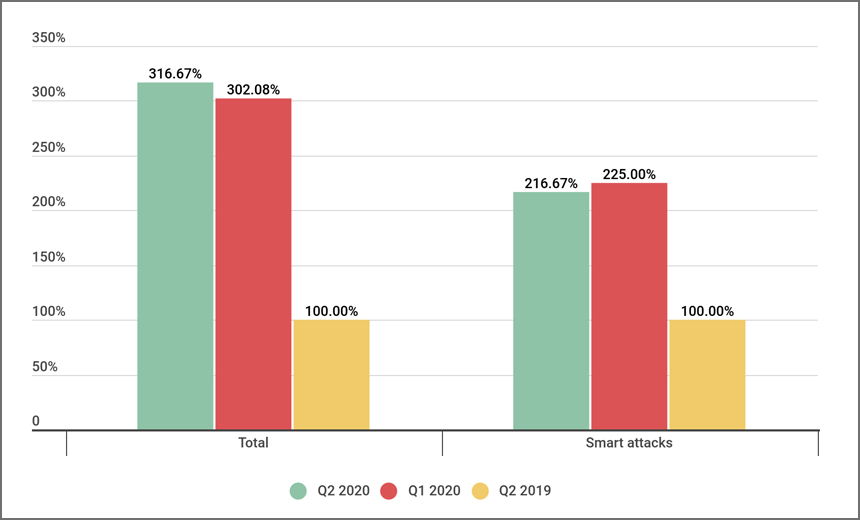 Comparative number of DDoS attacks from the first quarter and second quarter of 2020, and the second quarter of 2019 (Source: Kaspersky)
"It will be exceptionally interesting to watch attacks in the fourth quarter. The end of the year and the holiday season traditionally see no shortage of DDoS attacks, so if the trend continues - especially if we are hit by a second wave of the epidemic - it is possible that the DDoS market will grow significantly," the Kaspersky report notes.
In the second quarter, DDoS attacks were most pervasive in China, which accounted for about 65% of attacks detected, while the U.S. accounted for about 21% of all attacks, according to Kaspersky's accounting of cases it handled. Hong Kong was third, with about 6% of all attacks. China, the U.S. and Hong Kong were also the top three countries where DDoS attacks were launched.
Increase in DDoS Attacks
In February, the largest DDoS attack ever recorded struck Amazon Web Services. The company's infrastructure was hit with a 2.3 TB per second - or 20.6 million requests per second - assault, according to an Amazon report.
In addition, a massive DDoS attack generating a record 809 million packets per second was recently directed against an unnamed large European bank, according to security firm Akamai, which blocked the attack (see: European Bank Targeted in Massive Packet-Based DDoS Attack).