Christy Wyatt on Mobile Security
Good Technology CEO on the 2015 State of Mobility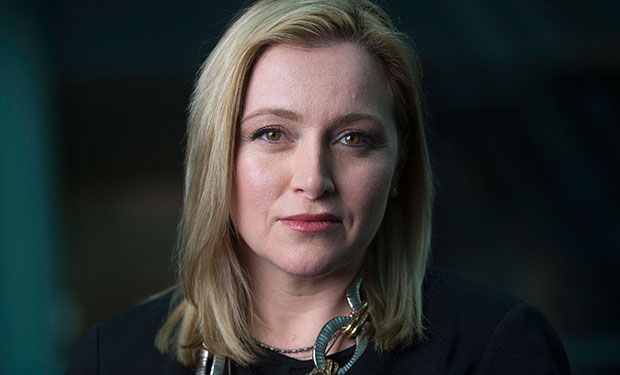 Lost and stolen mobile devices might be a leading cause of data breaches. But it's a strategic mistake for enterprises to focus too heavily on device security, says Christy Wyatt, CEO of Good Technology.
"What many people don't realize is that compromising the device is oftentimes just the first step to get into the network or into other systems," Wyatt says. "If I've compromised your device, and in doing so I get your credentials, and I can use those credentials to infiltrate your systems from some other surface ... that's probably far more [common] than many people realize."
Wyatt, with a resume that includes stints at Motorola and Citi, has seen mobility come of age. And in her current role as chairman and CEO of Good Technology, a provider of secure mobility solutions, she's watching security policies struggle to mature.
Far too common in enterprises today, Wyatt says, is a passive approach to mobile security. At a time of ubiquitous BYOD, where sensitive data is continually exchanged across a broad spectrum of consumer devices and wireless networks, too many organizations invest too much trust in simply password-protecting their employees' mobile devices.
As we head into 2015, Wyatt says, it's time for organizations and employees alike to get smarter about mobile security.
"These are sophisticated computing systems," she says. "They are very connected to the user - it's not like the PC that used to be on your desk, where you can really fix and control what applications are going to be installed. The user at some point is going to get their fingers into the mix and kind of mess up that pristine landscape for you."
In an exclusive interview, as part of ISMG's Executive Sessions dialogues with industry leaders, Wyatt discusses:
The state of mobility as we head into 2015;
The evolution of Good Technology;
Her leadership philosophy and her mobility vision.
Wyatt, chairman and CEO of Good Technology, has more than 15 years of executive management and leadership experience in the high-tech and enterprise industry. She has served in a variety of roles with globally recognized business and technology brands. Previously, she was Global Head of Citi's Consumer eBusiness and Mobile Technology, where she led the technology teams responsible for high-volume, consumer-facing applications for the Internet, mobile and ATM channels for Citi's entire consumer banking businesses globally. Before Citi, Wyatt was senior vice president and general manager for Motorola Mobility's Enterprise Business Unit.