Events , Governance & Risk Management , Incident & Breach Response
Preview: Infosecurity Europe in London
London Bridge Attacks Bring Fresh Urgency to Surveillance Questions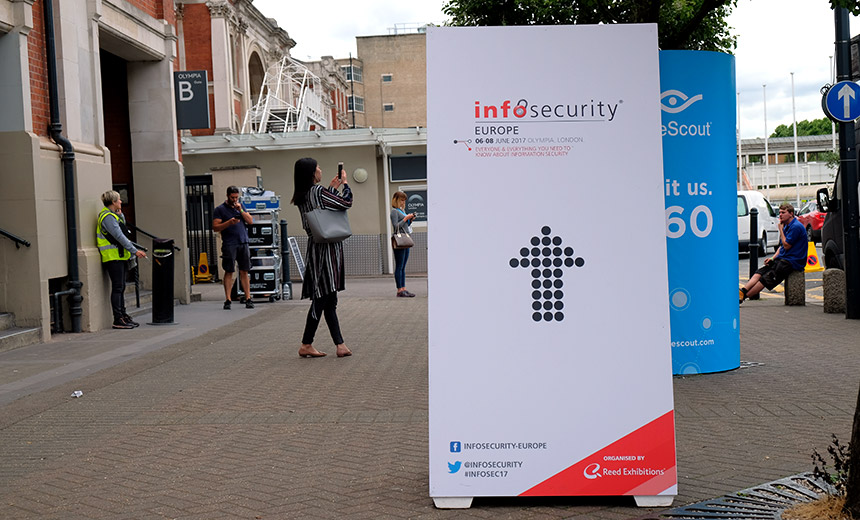 The annual Infosecurity Europe conference returns to London this week.
See Also: Strengthening Critical Infrastructure Security
Over three days of sessions, practitioners from across the United Kingdom, Europe and beyond will discuss the latest information security practices, procedures and technologies and offer deep dives into privacy, cybercrime, policing, surveillance, the EU's General Data Protection Regulation and other concerns.
The discussions will have extra weight and solemnity after Saturday's London Bridge terror attack. The country, meanwhile, is in the run up to a general election this Thursday, called by British Prime Minister Theresa May, the Conservative party leader. The election was once seen as May's to lose. Now she's struggling against Labour leader Jeremy Corbyn, who has criticized May's continued reduction in the number of police.
May, meanwhile, is attempting to blame - again - online services and communications tools for extremism (see Cybersecurity, Crypto and the Politics of Blame). But because reports indicate that at least some of the three knife-wielding men behind the Saturday night London Bridge attacks were known to police or intelligence services, critics are asking whether May has left those services understaffed.
10 Hot Sessions
In addition to addressing these and other current events, Infosec Europe offers a long list of sessions on timely topics. Here's a sampling:
Open Secret (Tuesday, 10:00): Stella Rimington will offer lessons learned - across counter-subversion, counter-espionage and counter-terrorism. She was the first female director general of the Security Service, Britain's domestic counter-intelligence and security agency, aka MI5.
Securing the User (Tuesday, 12:15): How can organizations better drive a security-aware and focused culture? A range of experts, including University College London professor Angela Sasse - director of the U.K. Research Institute in Science of Cyber Security - and cybersecurity consultant Jessica Barker will describe approaches.
Risks, Threats and Adversaries: What - Or Who - Should You Be Worried About? (Tuesday, 13:55): Three bite-sized presentations, from Rik Ferguson, a cybersecurity adviser to the European law enforcement intelligence agency Europol; James Lyne, head of research at Sophos; and a member of the U.K.'s National Cyber Security Center will cover getting to know your cyber adversaries, plus top attack vectors and the nonstop ransomware challenge.
Governments, Businesses and Other Scoundrels (Wednesday, 10:00): "Why trust anyone?" is the tagline of the title of broadcaster Jeremy Paxman's keynote. He promises to touch on fake news, the hacking of democratic elections, government surveillance, leaks and more.
Machine Learning: Cybersecurity Risk Versus Opportunities (Wednesday, 11:05): Machine learning - sometimes referred to as artificial intelligence - could help automate many information security tasks and increase response time. So what are the inevitable downsides? Security expert Bruce Schneier will attempt to provide answers.
What Does Blockchain Mean for Cybersecurity? (Wednesday, 12:00): Security veteran Jaya Baloo, CISO of KPN Telecom, will address blockchain hype, hope and downsides.
Focus: GDPR (Wednesday, 14:10): The EU's new data privacy regulation will be the focus of this practical session, devoted to benchmarks and best practice tips. Moderated by Europol adviser Brian Honan, the panel will include Peter Brown from the Information Commissioner's Office - Britain's privacy watchdog - as well as security professionals from coffee chain Costa, HSBC bank and retailer John Lewis.
Live Incident Response Scenario (Thursday, 12:00): Billed as a "cyberattack survival guide," members of the security, legal, communications and law enforcement communities will create an incident management team to respond to a hypothetical cyber attack scenario, detailing what must happen within the first 72 hours after a breach and thereafter.
Infosecurity Europe Hall of Fame 2017 (Thursday, 13:45): Mary Aiken, a professor of psychology at University College Dublin as well as Europol adviser, will discuss the importance of human factors in information security as well as her work in forensic cyberpsychology.
Building a Holistic Approach to Security (Thursday, 15:40): Barclays CIO Elena Kvochko will share lessons learned from the banking information security frontlines.